At Display Week 2023, TCL CSOT managed to get its wow factor by showcasing a groundbreaking 65-inch 8K flexible OLED display, manufactured using IGZO TFT backplane and ultra-precision inkjet printing technology , TCL CSOT was showcasing how it had overcome the perceived size-related challenges of flexible displays. And, the display was flexible, with a bending radius of less than R25mm and boasted of a bending life of up to 100,000 times. It was a major update for TCL CSOT from last year when the company demonstrated a series of prototypical flexible IJP OLED displays at 14-inch, 17-inch, and 31-inch.
Acknowledging that the display technology landscape is undergoing a significant transformation, TCL CSOT's implementation of IJP flexible OLED technology is a strategic move to leapfrog White OLED (WOLED) technology and deliver a wider color gamut, lower power consumption, and a higher resolution. It also allows TCL CSOT greater efficiency in EL material utilization and reduced production costs. Additionally, TCL CSOT also sees a favorable comparison of IJP OLED with quantum dot OLED (QD-OLED) with the color gamut and clarity levels of IJP OLED closely matching those of QD-OLED while outperforming in other areas. Most importantly, it gives TCL CSOT a measure of control over its processes by bringing in-house all of the key processes used in the manufacturing of flexible OLED.
Leveraging IJP Flexible OLED
TCL CSOT collaborated with Guangdong Juhua Printing Display Technology to refine and transform its processes for high-resolution, flexible rollable, foldable, and printed quantum dot displays, closing in on a solid foundation for mass production of IJP-based products while laying the groundwork to compete aggressive in the growing flexible display business. TCL CSOT got some very good coverage across the press and social media because of the 65-inch 8K flexible OLED display that can be folded into a table, and the mere simplicity of that demonstration belied the complexity of the technology that's making it happen.
That's an important part of TCL CSOT's hopes for how its technology is received: it should be considered seamless and normal, and not hindered by any preconceptions about its functionality. TCL CSOT wants to deliver a high quality display experience at an affordable price, and if it bends and folds, then that's just the icing on the cake. This approach is essential to making flexible displays ubiquitous because once people get over the initial shock of seeing a display bend or fold,  they will adapt to this change in display form.
The Multifaceted Process of Ink Jet Printing OLEDs
Producing innovative flexible displays is a multifaceted process requiring mastery of a range of technologies including flexible panel design, substrate, TFT backplane, EL device, encapsulation, and modules. The process must be meticulously managed to ensure that one stage doesn't negatively impact another. For instance, the IGZO TFT is sensitive to hydrogen-induced electrical changes, necessitating careful consideration of the materials used in the encapsulation layer. Despite these challenges, TCL CSOT has shown that it has the capacity to make its IJP flexible OLED displays in any form factor. prototypes, demonstrating their proficiency in this emerging technology field.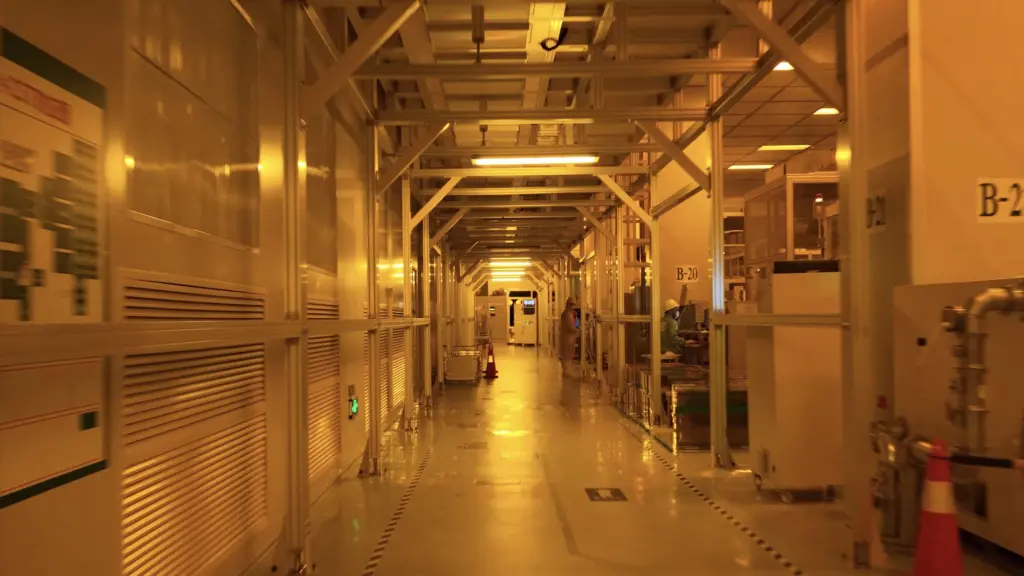 TCL CSOT's strategy for IJP OLED involves a two-step approach. Initially, the company is going to focus on producing IJP OLEDs ranging from medium to large size. Then, TCL CSOT wants to shift the focus to IJP QLED, transitioning from the organic polymer materials of OLED to inorganic quantum dots, looking to take advantage of the benefits of higher color saturation and lower cost.
TCL CSOT has been optimizing the design of flexible displays to take into consideration all the varied forms of bending and folding that flexible displays will face. The production of flexible displays is changing the configuration and wiring of the displays circuitry, putting the gate driver on top of the array. Much smaller bending radius is achievable.  Additionally, hollow-carving or special pattern design for wide metal wiring in the panel is needed, in order to effectively release stress caused by bending or folding.  So, essentially, the stress of the panel bending is overcame through different methods. It's almost like thinking of the different weaves of thread in cloth that allow for the movement of materials while reducing its susceptibility to tearing or other damage.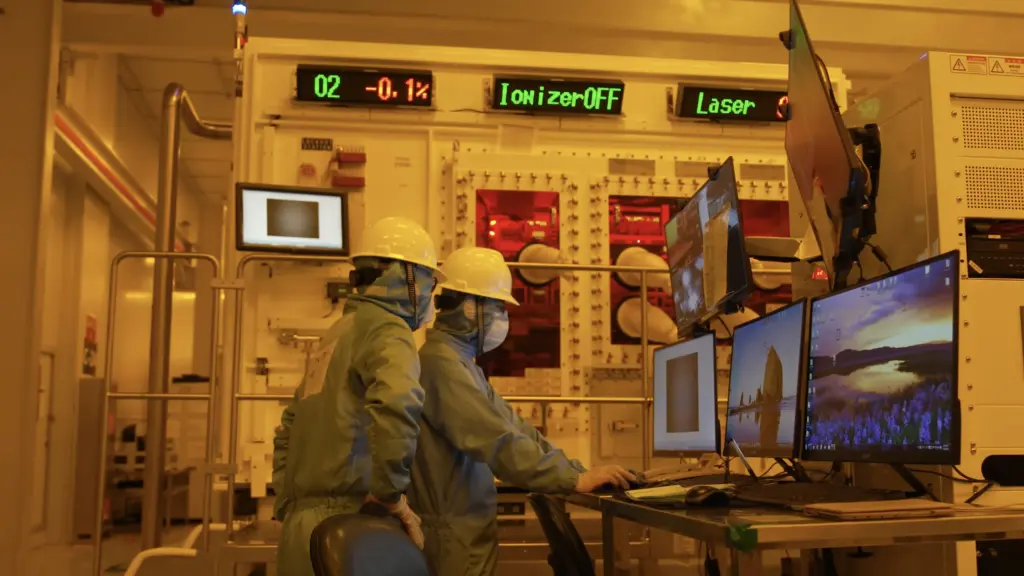 The actual core materials used in the manufacturing of the displays are also facing their own revolution. Ink-jet printing technology works by using a printer-like process to deposit small droplets of organic materials onto a substrate to create the OLED display. The process involves using a print head that contains nozzles which dispense the organic materials onto the substrate in a precise pattern. The organic materials are transferred to oven for baking in order to form desired dry and hard film which light-emitting layer we call it.
TCL CSOT has been developing ink-jet printing OLED technology for many years and highlighting their 14-65 inch IJP OLED display, showed that the company has now mastered the complete manufacturing process for IJP OLED display technology, including rigid and flexible technology to manufacture medium to large size displays. However, there are challenges that remain in the manufacturing process.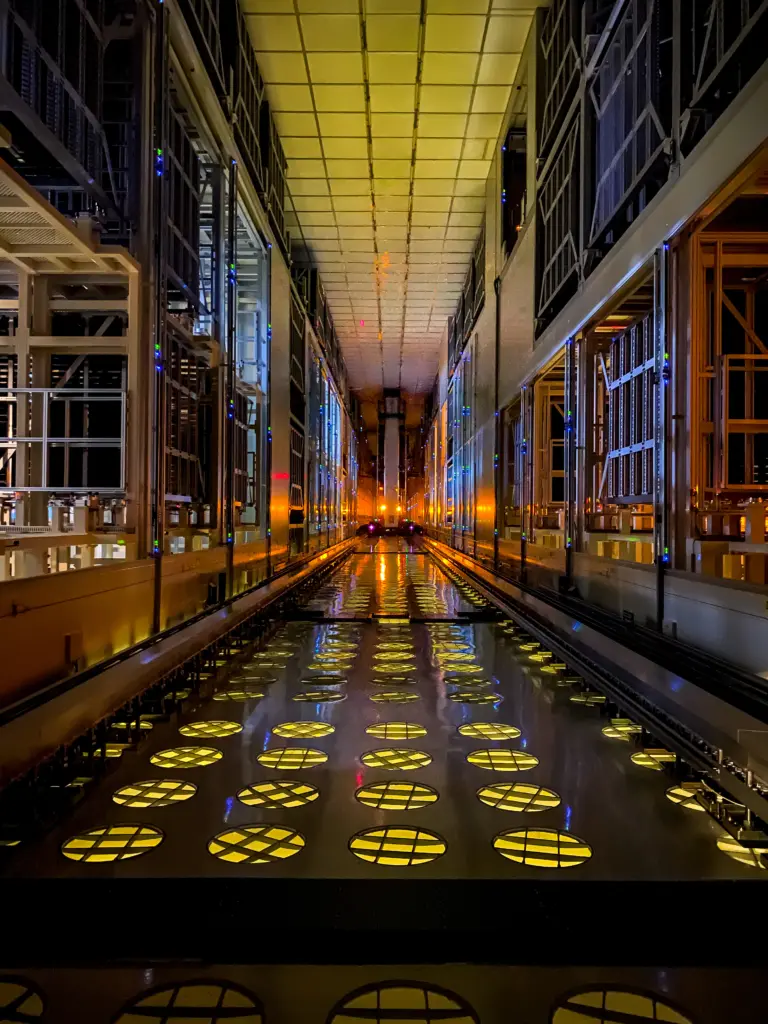 One of the main challenges is achieving high resolution and uniformity in the deposition of organic materials onto the substrate. Another challenge is ensuring that the organic materials are properly cured to form a stable OLED display. Additionally, there may be issues with material compatibility and stability over time, which can affect the performance and lifespan of the OLED display.
Ink-jet printing technology opens the door to a great deal of innovation in the design of display circuitry allowing for the deposition of highly intricate pattern, overcoming the limitations of traditional fine metal mask (FMM) approaches used in the past. Flexible displays are revolutionizing the way manufacturers design display circuitry and demanding a level of integration at the semiconductor level that dares companies to innovate more.
As the ink-jet printing process evolves, more will be expected of the materials used in the process, and the way those materials are handled will require a rethinking of many traditional display processes. For TCL CSOT, the increasing investment in IJP OLED has given the company the experience and ability to adapt to the changing dynamics of the manufacturing process, and the company believes that it has addressed all of the issues of end to end management of the supply chain for its IJP flexible OLED manufacturing. It's been a collaborative process inside the company, and with outside partners and suppliers, and the company is confident that now is the beginning of the pay off.